Details
This compact bracket enables convenient mounting of popular, Sanyo-style miniature metal gearmotors. The black plastic bracket encloses the otherwise exposed gears, and the mounting tabs capture the nuts for easy installation. The brackets are sold in pairs, and each bracket comes with two #2 screws and two nuts.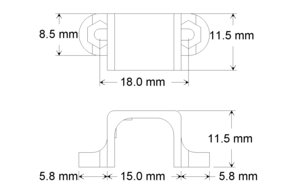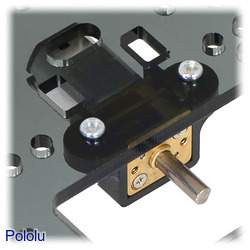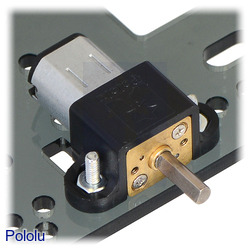 Specifications
Questions on Pololu Micro Metal Gearmotor Bracket Pair - Black
No questions asked yet
Register
or
Login
to ask a question.
Related Products